The Drivers of Innovation Management
by Henra Mayer
"Innovation is the specific in­strument of entrepreneurship. The act that endows resources with a new capacity to create wealth." – Peter Drucker
Emerging technologies and innovative new business models are transforming life, business and the global economy at unprecedented speeds. As digital technologies reshape the modern world, busi­nesses established in less fluid times are having to make increasingly complex and critical decisions against the ticking clock of change.
The importance of innovation to business longevity and the potential it holds for the African continent has never been disputed. It is a message that Innocentrix, together with our partners across the globe, strive to enable. Collaboration and connectedness now brings a truly external perspective – essential for organisations to respond to.
In the post Covid-19 era, the way we work and interact with each other and the environment will forever be highlighted. Going back to how things were before will simply not be possible and it will be innovation, and how we manage it in our organisations, that will help leaders find novel ways forward.
Organisations by large understand the innovation management imperative and many invest in innovation in pursuit of a more agile, competitive organisation. A conversation that today is further emphasized by the newly adopted ISO 56002:2019 Innovation Management Systems Standard, executed at local and global level.
The winners in any industry over the next five years will be those whose innovation prowess exceed that of the competition. It will be the collaborators, those who go to much greater lengths to tap the creative potential embedded in employees, partners and stakeholders. It will be the organisations who placed people and ideas at the heart of their management philosophy; instilling a desire to be innovative; creating the right organisational climate; and involving all employees and their knowledge about customers, competi­tors, and processes.
Innovation is about tomorrow, and South African business leaders need to be more forward-looking instead of overly fixat­ing on only maximising the success of their current proven products and services.
It is against this backdrop that the work of Innocentrix is so essential in helping companies entrench in-house innovation capabilities to create new paths for growth.
The main themes emerging from the Innovation League in 2019/2020 centred on
Strategic Leadership,
Process and Infrastructure,
ROI Tracking and Innovation Measurement,
Culture and Skills Development,
External linkages and the
Importance of Continuous Learning.
The latest Innovation League results presented a truly connected picture as the role of innovation as enabler of future orientated potential took prominence.
What follows is a high-level overview of the main themes based on the results of the most recent Innovation League study. This is what we found:
Leadership Enablement
Leadership by now really gets innovation, but a widening gap is evident between strategic thinking and practical application. Innovation is still viewed by many as a project initiative, and it erroneously gets relegated to an ad-hoc activity reserved for good times (when finance is readily available and time plentiful), and this is rarely the case for any organisation.
The development of leadership skills are not getting the attention it deserves and management and employees alike are expected to innovate with little or no exposure on how to make that happen.
The results of this survey clearly demonstrates a participative, open leadership style that enables growth to be more effective.
Successful innovation leaders have five main areas of focus, they:
Create strong strategic alignment
Focus on process enablement and adequate budget allocation
Empower employees and executive management alike, by actively addressing innovation skills development at all levels
Expose people, across the board and from all levels of the organisation to the external environment and business landscape, so that innovation becomes relevant and impactful
Adopt a truly open and collaborative approach to innovation, across the innovation value chain in support of more diverse and deeper results
Process and Infrastructure
Successful organisations match innovation ambition with support and enablement. 2020 results demonstrated a 14% increase in the use of separate innovation departments and a shift from passive innovation process management towards active management of not only the ideation stage, but also getting to market.
Process and infrastructure considerations include more than stand-alone innovation events, hackathons and brainstorming sessions. It now focuses on definite open and collaborative innovation approaches and the adoption of agile methodologies and "war rooms", amongst other things. Also getting more airtime is the involvement of external stakeholders and ecosystems in the organisation's innovation process.
ROI tracking and Innovation Measurement
Innovation measurement and delivering ROI is an area of the Innovation League traditionally performing sub-optimally. It is evident that the measurement of innovation output is still a clear weakness for many.
Any strategic initiative needs to be monitored and tracked for impact. High-performing organisations knows this and in the past six years this area saw an increase of 13.5%, as organisations actively start to track innovation ROI. Organisations excelling at innovation measure ROI, they consider more specifically, innovation metrics related to:
Leadership
Process
People and
Speed to market
Culture and Skills Development
Culture has always been the second strongest pillar for participating organisations. Meaningful innovation is premised on the capabilities and engagement of a committed workforce. Organisations that do innovation well start with culture, in particular innovation skills development at all levels. Areas of development that deserves special mention in this regard are:
Defining what innovation is, its context and why it is important for the organisation.
Skills development related to innovation and creativity tools and techniques – aimed at all levels of the organisation
General innovation awareness creation skills e.g. what is happening externally (external orientation), what does that mean for the business and where can I start – aimed at all levels of the organisation
Strategic innovation management skills – How to support, facilitate and enable innovation in the organisation – aimed at managerial level
Knowledge and know-how in terms of Innovation management systems and processes – aimed at senior and executive level
Continuous learning from an organisational perspective but also about what works for the organisation in terms of managing innovation better, and what not
The above indicate that successful innovation in organisations has a lot to do with strategic innovation management, culture and enablement and the supporting infrastructure and processes. The main elements to be considered by the manager of the future is therefore related to strategy, people, process and openness in engagement.
The graph below provides an overview of the elements of successful innovation management, as apparent from the Innovation League results.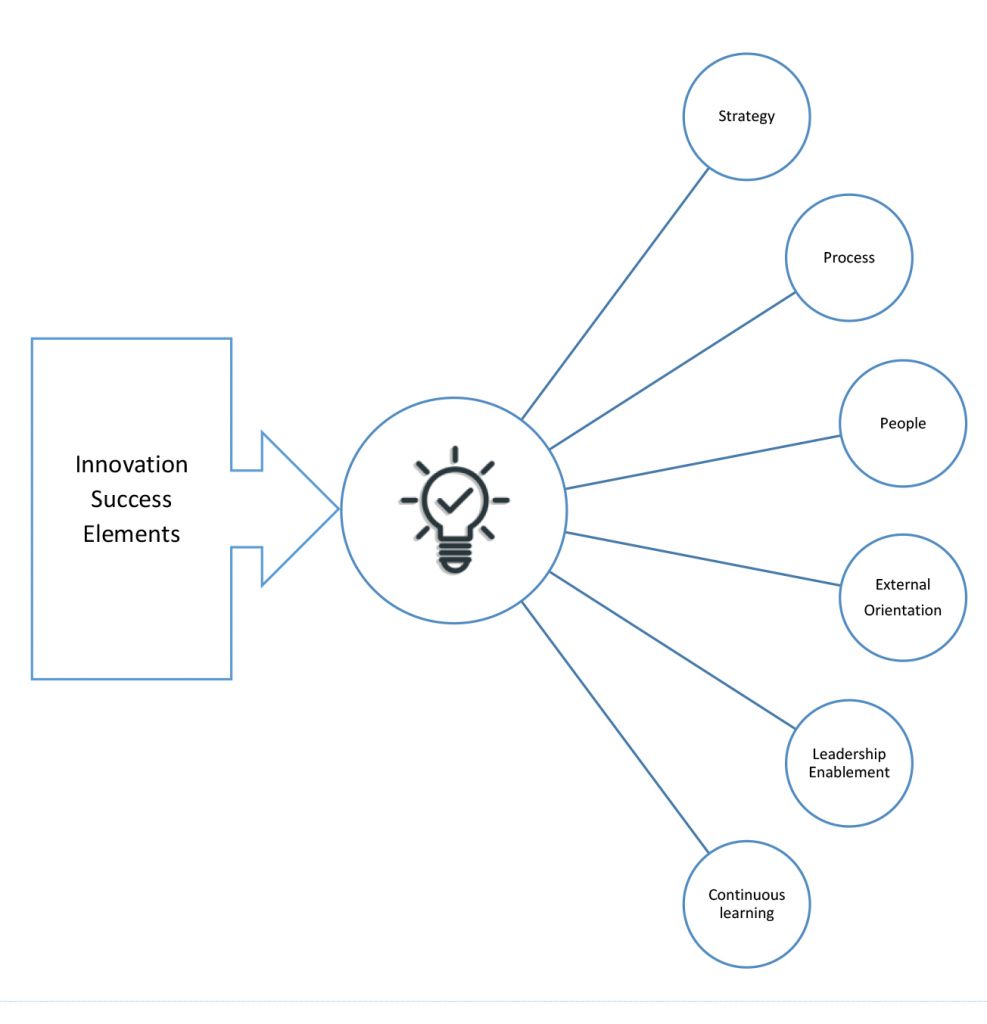 Figure 1: Elements of successful innovation management (Based on Innovation League results)
Innocentrix believes that when organisations start building an innovation capability, our future will be impacted upon in a positive way. We want to play a role by facilitating this growth and to share information, stories, lessons and global trends to help organisations be more competitive and reap better rewards from investment in innovation.
The Innovation League is close to the ISO 56000 series of Innovation Management standards and part of the local participating team. Our approach is evolving to incorporate a new measurement instrument and is closely aligned to the ISO 56000:2019 guiding standard. This instrument will be used in the innovation League methodology from 2021 and will provide all participating organisations with a brief overview on their performance in relation thereto.
If you are interested to participate in the Innovation League and to get your free report positioning your organisations performance in relation the Innovation League (and therefore the high level ISO Innovation Management Standards) please contact us here.
The South African Bureau of Standards (SABS) are the custodians of the ISO 56000 series of Innovation Management Standards in South Africa. Please contact us here should you need any more information or assistance to integrate this thinking into your organisation.
Contact Innocentrix here if you need more information or if you are interested in on-line innovation management training in line with the adopted ISO 56000 standards, to become part of the community that regularly discusses this topic or to attend a future (virtual) workshop.
Remember to consult the Innocentrix website for regular updates on the latest information with regards to the ISO 56000/SANS 56000 series of Innovation Management standards and progress in this regard.