Innocentrix presented InnoLive 2016, one of the most robust conferences for SA organisations who regard innovation as a strategic priority, with international speakers and SA industry leaders presenting local and international case studies evidencing innovation achievements and methodologies that have delivered value.
For the first time in Africa – Crowdsourcing Week: CSW Africa at InnoLive 2016!
Innocentrix is delighted to announce its partnership with Crowdsourcing Week (CSW) Global. For the first time since its inception, this international conference was presented on the African continent and hosted on Day 2 of InnoLive 2016!
Presentations from international and local trendsetters on innovation related themes cutting across culture, leadership, innovation project enablement, disruptive technologies and more

Learning from case studies and panel discussions on innovation by SA's leading organisations and innovation managers

Experiencing everything-CROWD – like sourcing, funding, co-creation, collaboration and open innovation

Seeing innovation happen before you – watch local hackers innovatively solve our problems, and

Networking to create new connections that can help you move to the next level
I've received positive feedback from people who weren't even at event, which is great! I'm looking forward to this event in the future…

Lunda
See what some of our speakers had to say…
Innovation Live – Day 1 – Thursday 23 June 2016
Time

Topic

Speaker/s

08:00
Registration & Morning Refreshments
09:00
Welcome
Paul Rotherham, Master of Ceremonies
09:10
Technological and cutting-edge innovation: a differentiator in nimble industries - this is how we do it...
Yusuf Loonat, Chief Information Officer, Altech Netstar
09:50
Wicked problems & future proofing.
Akiva Beebe, Regional Director: Africa, Center for Creative Leadership
10:30
Morning Break
11:00
Innovative marketing for increased engagement - case-studies on using innovation in marketing.
Francois du Preez, Digital Media Creative Director, Grey Advertising South Africa
11:40
Pillars of innovation success in the public sector.
Pierre Schoonraad, Head: Research and Development, Centre for Public Service Innovation
12:20
Lunch
13:05
New frontiers – changing a 124 year old company through innovation. A case-study on the PPC Innov8 programme.
Alta Schoultz, Head: Innovation, PPC Ltd
13:45
Innovation in Healthcare: new business development and how innovative technologies can save lives.
Dean Parkhouse, Director: Business Development, Thembekile Asset Management Solutions
14:25
CEO Panel Discussion: lessons from pioneers - staying on the edge. Some of the top Innovation League participants share their secret sauce recipes.
Paul Rotherham, Master of Ceremonies
Henra Mayer, CEO, Innocentrix
15:05
Afternoon Break
15:30
Managing a successful innovation programme: lessons learnt from the FNB Innovators Programme.
Yolande Steyn, Head: Innovators Programme, FNB
16:10
Trend FORWARD.
Dave Nemeth, Senior Journalist, Fast Company SA
16:45
Close & Thank You's
Paul Rotherham, Master of Ceremonies
17:00
Afternoon Cocktails:
Innovation League 2016 Results and Awards including the Corporate Entrepreneurship Awards.
Crowdsourcing Week Africa launch.
CSW Africa – Day 2 – Friday 24 June 2016
Time

Topic

Speaker/s

08:00
Registration & Morning Refreshments
09:00
Welcome
Epi Ludvik Nekaj, Founder & CEO, Crowdsourcing Week (Singapore)
Henra Mayer, CEO, Innocentrix
09:10
Keynote
Epi Ludvik Nekaj, Founder & CEO, Crowdsourcing Week (Singapore)
09:25
The art of becoming an everyday innovator.
Simon Hill, Wazoku CEO & Entrepreneur in Residence at INSEAD, Wazoku (UK)
09:45
The Sharing Economy: disruptive business models in a new era.
Taryn Morris, Operations and Logistics Manager, Uber South Africa
10:05
Using crowdsourcing and social selling to extend your sales force and create transformational growth.
Willie Ackerman, Commercial Executive: Strategic Market Development, Business Connexion
10:30
Morning Break
11:00
Crowdsourcing for citizen engagement.
Simon Hill, Wazoku CEO & Entrepreneur in Residence at INSEAD, Wazoku (UK)
11:15
Connecting opportunities – introducing the Business Opportunity Marketplace – a convergence of real entrepreneurs with real business opportunities and trade.
York Zucci, Founder & Chief Coffee Drinker, Business Opportunity Marketplace
11:35
How to build communities for crowd engagement?
Imran Patel, Group Managing Director, Inter-Net
11:55
Crowdfarming™ - how to finance food for profit.
Donald Ngundu, COO, Livestock Wealth
12:15
Lunch
13:00
Shoestring Innovation.
Jannie van Zyl, Executive Head: Innovation, Vodacom Group
13:25
#FeesMustFall Open Innovation Challenge Results - a case study on using OI to solve societal problems.
Zander Powell, Partner Manager, Innocentrix
13:50
Your brand is not a marketing gimmick.
Kanchana Moodliar, Business Humanizer & Partner, Innate Motion
14:15
Afternoon Break
14:45
Relying on the crowd to function optimally.
Francois Briers, Founder, HelpOut App
15:00
Crowdsourcing capital in South Africa for individuals, businesses and charities.
Lunda Wright, Co-founder, Thundafund
15:20
Crowdsourcing to my way to space and beyond...
Mandla Maseko, Future Generation Astronaut, Axe Apollo Space Academy
15:40
Hackathon Results & Awards
Tiyani Nghonyama, Founder & Hacker, Geekulcha
16:00
Close & Thank You's
Epi Ludvik Nekaj, Founder & CEO, Crowdsourcing Week (Singapore)
Henra Mayer, CEO, Innocentrix
South African Innovation League Awards
For the past 6 months Innocentrix conducted the SA INNOVATION LEAGUE SURVEY to determine to what extent local companies are applying leading edge thinking to the topic of collaborative innovation.
The SA Innovation League results, run annually as part of the event, celebrated innovation excellence by SA's top companies.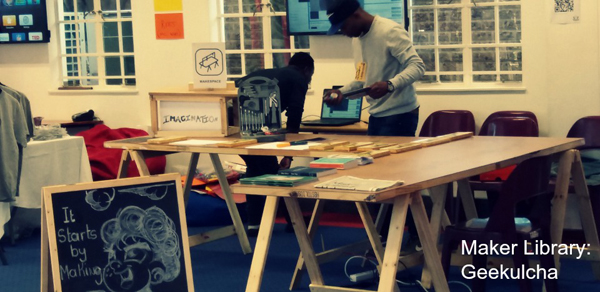 During InnoLive, the Geekculcha Maker Library Network will hosted an Internet of Things hackathon to bring innovators together to address solutions and help us adapt in this smart changing world.
The theme was Embracing the Power of Crowd-Sourcing Through IoT and the outcomes were:
Building innovative solutions for a smart changing world
Providing a platform for crowdsourcing solutions
Fostering collaboration, co-creation and skills transfer
Identifing talent for employability and collaborative work
Building and increasing the Maker Culture and Ecosystem
Made possible by: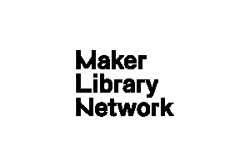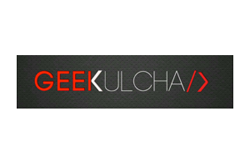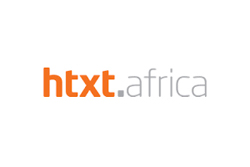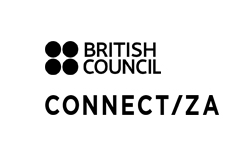 Meet Our Sponsors & Partners…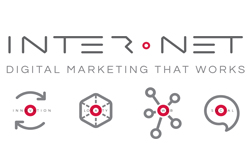 Inter-Net is an award-winning creative, media and technology agency that designs, develops and deploys Innovative Interactive Intelligent Customer Entanglement solutions. Inter-Net's heartbeat is digital, its DNA is innovation and its purpose is to entangle its client's customers to achieve brand loyalty.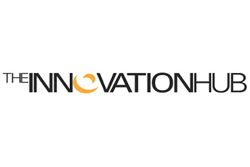 The Innovation Hub is sub-Saharan Africa's first internationally accredited and leading science and technology park. Established by the Gauteng Provincial Government in 2001, The Innovation Hub has created initiatives that support innovation; enterprise development and development for over 15 years.
Zander Powell
By Henra Mayer Yes, it's like motherhood and apple pie. New value cannot be created if it is not getting to market timeously. The SA Innovation League 2016 results, to be released on 8 December [...]
Zander Powell
The practise of innovation as a business discipline has been firmly entrenched in many organisations. The discussion is no longer around whether it must be done, but more about how to ensure that an innovation [...]
Zander Powell
Innocentrix Corporate Entrepreneur Awards 2016 – Winners Announced Entrepreneurial employees are those that think outside the box and dream up new possibilities. They have the experience and ideas on how to improve efficiencies and drive [...]